To place a deposit on a Swem's Great Dane:
1. Please be sure you have taken the time to learn about the breed, their giant size and the care it will take to give them a proper place in your home.
2. Please ask questions, if you are chosen to be a part of our Dane family we would like you to know your questions are welcome.
3. Take a look at our contract and be sure that you agree and understand all the terms stated in our contract.
4. Take a moment to fill out and answer all the questions on our puppy application, you will be contacted soon.
5. Deposits are non refundable (unless there is a reason we can not provide you with a healthy puppy. If such incidence occurs your deposit will be refunded less any and all acquired transfer fees) All other refund information can be found within our puppy purchase contract.

6. PayPal is preferred for long distance buyers. This will allow each party in the transaction a receipt for added security in the transaction.
Puppy Deposit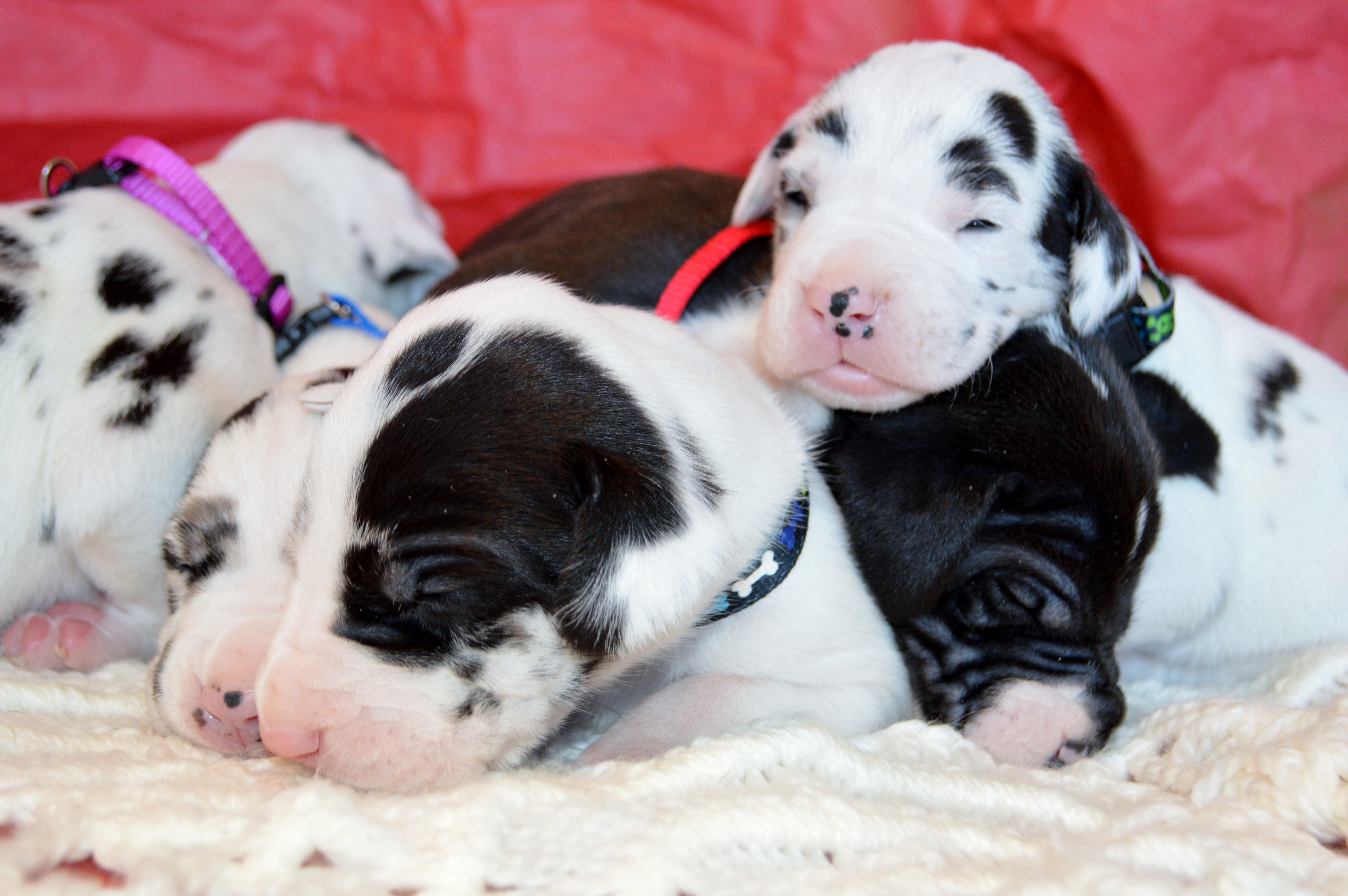 $ 500 USD
Here is a quick link for PayPal to aid in placing a deposit on a puppy
** please make sure we have spoke and your chosen puppy is available, that you have read and agree to our contract terms, and that your puppy application has been approved
BEFORE PLACING A DEPOSIT! Thank you - SGD
Shipping Information:

Local pick up at our home is encouraged and is preferred but not a requirement.
Shipping is available and is arranged and paid for by us the breeder, shipping price will be added to the price of the puppy when total balance is to be paid, below are estimated cost for shipping is but final price will depend on your individual ship to location :
Estimated price of $550 for Flight air travel (includes all required items to fly such as crate, microchip, health certificate, etc.)
Puppies can not / will not ship until 8 weeks of age or after 8 weeks of age and are cleared by our licensed Veterinarian and issued a current MO health certificate.
Shipping Dates are scheduled by our courier, please note above for age appropriate shipping terms.

Please contact us with any questions you may have: 417-456-2020