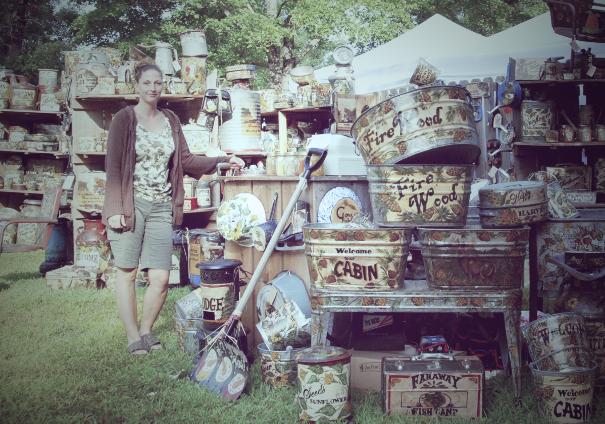 I love my junk almost as much as I love my family and Great Danes, I have been re-purposing rusty gold for about 12 years now. My items are all hand-painted and I have a variety of themes I enjoy painting.
It is sometimes hard to explain to people when they ask what do you do...

Well easiest answer is that... I am a JUNKIE!!! And yes, I have to support my habit. It is the thrill of the hunt to find something used, worn out and unique and give it a new life!
I love having my own art studio at my home, I get to spend lots of time with my family! I am in the process of working out the kinks of selling online again. Links will be posted when I get there.

Below in the RED BOX is a link to my Facebook page where you can see many examples of my art and the process of my madness!